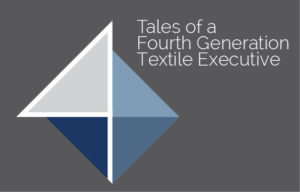 Last week we announced that Checker Distributors will only be selling the FreeSpirit lines through April 2019. They will not be offering any of the new collections after the most recent January release which they are currently offering. This was a decision that we thought long and hard about and one which was especially difficult due to our strong relationship with the owners. In the end though, we feel this is the best decision for the FreeSpirit brand, the designers, the sales reps, the international distributors, our domestic fabric resellers and our international resellers.

This isn't against Checker Distributors whatsoever, but rather was a critical business decision that had to be made to strengthen the FreeSpirit brand. We have worked with Checker Distributors for years and consider Brad, Rob, Jeff, Jim and Lisa friends and partners. They run a great business, they are aggressive, they work hard, they are on the cutting edge of technology and they know their stuff. We truly admire them and respect their savviness and continue to work with them on the distribution of our other brands which include: Studioe Fabrics, Henry Glass & Co., Inc., A.E. Nathan Co., Inc. and 3 Wishes.

CHEAP SELLERS WEEDED OUT:
There has been a lot of talk lately about MAP pricing in the industry because there are people out there that are selling at very low prices and this is especially bad online. I have mentioned this before no doubt, but this is a big piece of the puzzle with respect to the decision we have made here.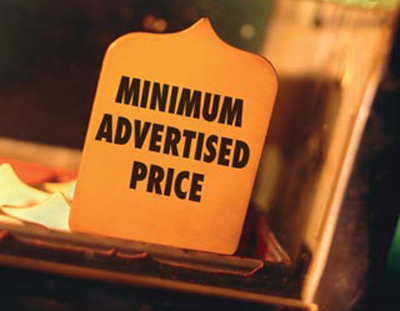 Now that everyone will need to order directly from us, we will be able to be more selective about who is selling our FreeSpirit fabrics. There is too much time, effort, blood, sweat and tears that goes into making our fabric lines that we can't have people out there selling it so cheaply that it diminishes in value and crushes the hard work of so many. Not only that, but it hurts the retailers that are selling at more normalized prices and those are the customers that are our bread and butter. Long story short, we need to weed out the super low priced sellers immediately.

INTERNATIONAL PRICING LEVELED: International sales also played a part in this decision. We have international distributors all around the world. We want to help them grow and be a strong partner carrying our brands with confidence. As such, since Checker Distributors sells worldwide, another big problem arose. The issue was that Checker was selling lower than our international distributors who have higher costs. The impact of this was that there were essentially two pricing structures developing overseas which was not a good thing and something that needed to be rectified. This decision will now work to level the playing field on pricing worldwide as there will be one distributor in each territory setting the pricing. This is a much healthier outcome and will force companies to compete on the merits of their business and not just lower prices.
STRENGTHENING THE SALES FORCE: Another contributing factor to this big decision was the sales force. Going forward, FreeSpirit will use multi-line reps and the Studioe/Blank reps who will carry the entire FreeSpirit line minus Kaffe (for reasons beyond the scope of this blog post). These two sales teams will work together closely to ensure that everyone in the United States who is qualified to purchase FreeSpirit can with ease.
Nowadays it is getting harder and harder to find good reps. These men and women are road warriors and their jobs are not easy. They spend hours in the car, they have to deal with the elements, they stay at crappy hotels and motels, they don't always eat at the best or cleanest places…I think you get the drift. Anyway, we want to help them earn as much as possible to compensate them for the hard job they have. This decision should definitely help the reps attain new customers and grow their income from FreeSpirit.
Those are the strongest reasons for making this big change. We understand that this may have caught some of you off guard and we are sorry for that in advance.
For those that now want to buy from us directly in the US or Canada, please contact the FreeSpirit customer service department by emailing bfreeland@freespiritfabrics.com, calling 866-907-3305 or by going to our https://www.freespiritfabrics.com/where-to-buy/  page. International customers looking for international distributors should also go to the where to buy page and click on international distributors. Those in the US and Canada looking to open a new account will need to submit a copy of your state resale certificate, you will need to fill out a credit application, you will have to fill out UST forms and you will also have to complete a NY Form St-120. Finally, you will need to meet our opening order and reorder minimums.
Thanks for your patience and understanding during this minor transition. We know some of you won't like this decision, but hope that the majority of you do as we had you interests in mind the whole way through. Have a great week and please contact me with questions or put them right here in the comments.