Continuing on with my informational basics series, today I am going to school you on the lovely designs that my Henry Glass Fabrics division offers. I am going to breakdown the basics by in-house designs and then licensed designs.
BASIC HOUSE LINES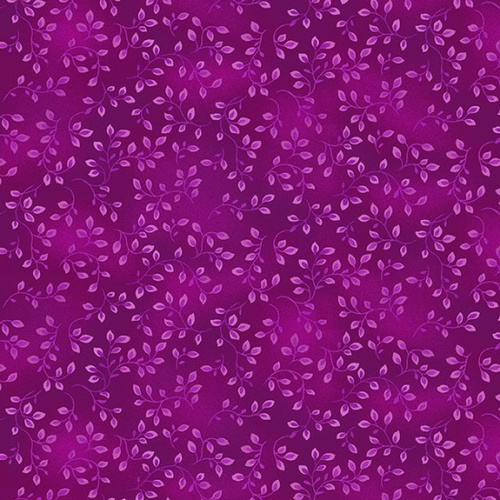 FOLIO BASICS BY COLOR PRINCIPLE pattern 7755 is a tranquil vine design created in values of high and low light. This blended texture is offered in a full range of 52 deep, rich, bright, vibrant hues of soft pastel shades. This is probably the oldest of our basic lines that has certainly withstood the test of time. I imagine that this will continue on for many years to come. Lastly, since this line is such a great seller, we also offer it in 13 colors in 108″ quilt backing. So, if you don't know about this line already, you need to seek it out and give it a whirl in either the 45″ or 108″.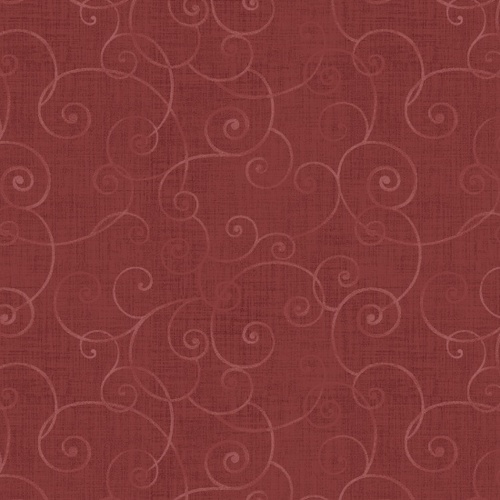 WHIMSY BASICS BY COLOR PRINCIPLE pattern 8945 is a newer basic designed to be the perfect companion for more primitive or folk quilting projects. These soothing swirls on a textural background were created in a palette of 28 dark and dusty hues. This is another winner that you need to seek out at your local quilt shop. Take my word for it!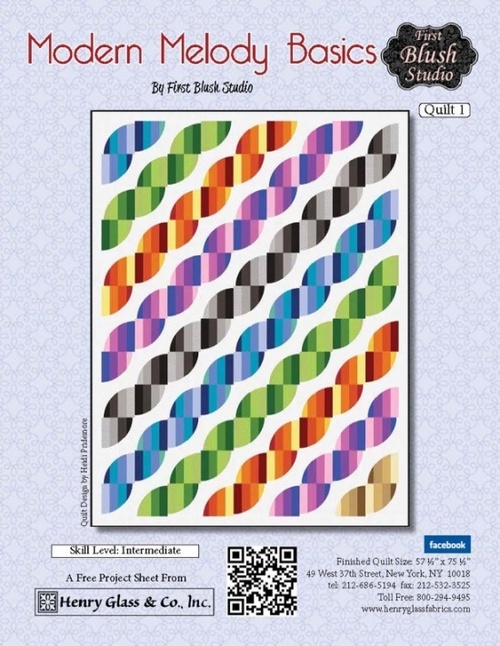 FIRST BLUSH STUDIO
MODERN MELODY BASICS BY FIRST BLUSH STUDIO pattern 1063 is a more modern simple foulard created in a bright palette of 28 colors. If you go to the Henry Glass website, you can locate the project instructions for the quilt immediately above. This is a great way to use all the colors in the range to make one beautiful quilt. Or, you can cherry pick the colors you like and use them liberally in your next project. Either way, you won't be disappointed.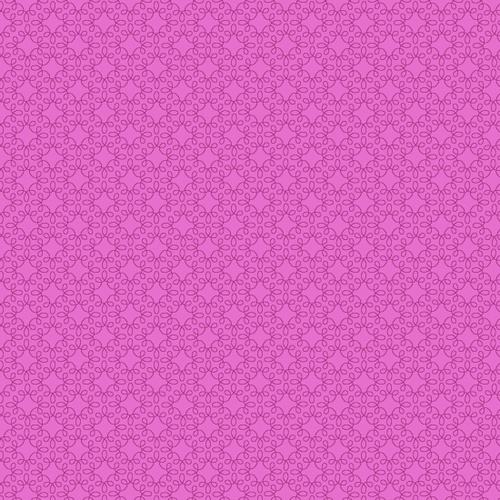 FLUFFY SOLID 2 PLY FLANNELS is the last house basic. We currently carry 20 solid colors that run the gamut. This fabric is certainly great to add some fluff and extra warmth to your quilts. If you live in an area that's cold or you like keeping your house cold all the time, this fabric has your name allover it.
BASIC LICENSED LINES
LEANNE ANDERSON OF THE WHOLE COUNTRY CABOODLE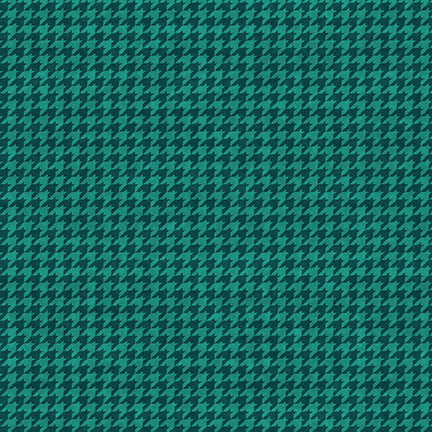 BHOUNDSTOOTH BASICS BY LEANNE ANDERSON OF THE WHOLE COUNTRY CABOODLE pattern 8624 is a textural mid-range bright design that was created to coordinate with all Leanne's lines as well as those where she collaborates with daughter, Kaytlyn Kuebler.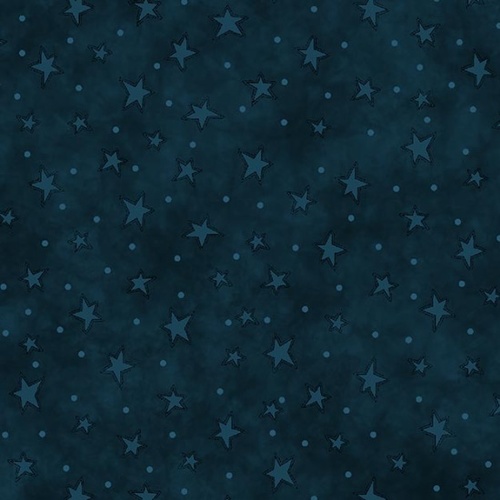 STARRY BASICS BY LEANNE ANDERSON OF THE WHOLE COUNTRY CABOODLE pattern 8294 is a textural star design colored in a mid-range palette. This design was intended to serve the same purpose as that Houndstooth basic i.e. coordinate with Leanne's quilting groups.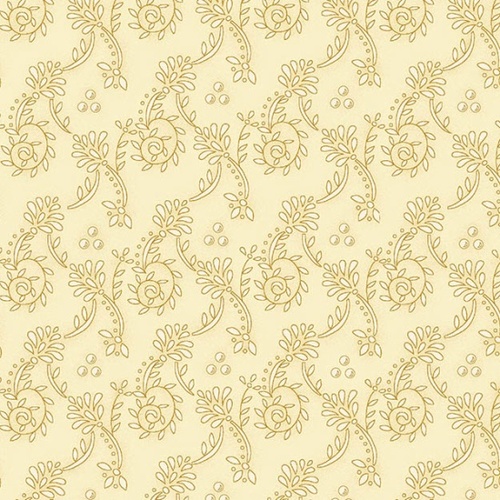 BUTTER CHURN BASICS BY KIM DIEHL includes 32 prints in shades ranging from warm cream to soft beige, some with a subtle sprinkling of accent colors. This collection includes paisleys, geometrics, ditsy designs and florals. This design provides endless versatility for all your quilting projects especially those that use the quilting collections by Kim Diehl herself.
EBONY & ONYX BY KIM DIEHL features 12 black colored prints with a variety of scale and style. These designs include geometrics, stripes, subtle textures and small pops of accent colors. These richly hued and versatile prints shine on their own or can pair beautifully with a variety of fabrics, especially Kim's quilt lines.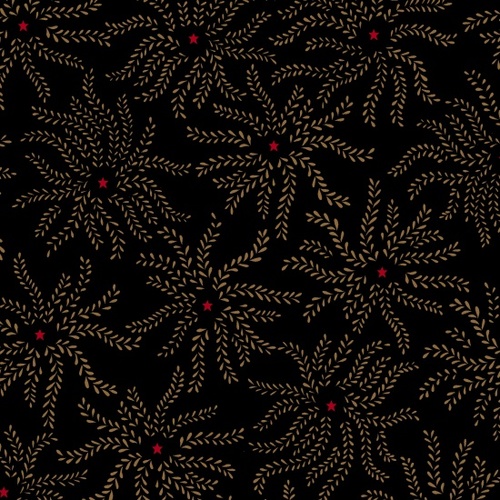 JANET NESBITT OF 1 SISTER DESIGNS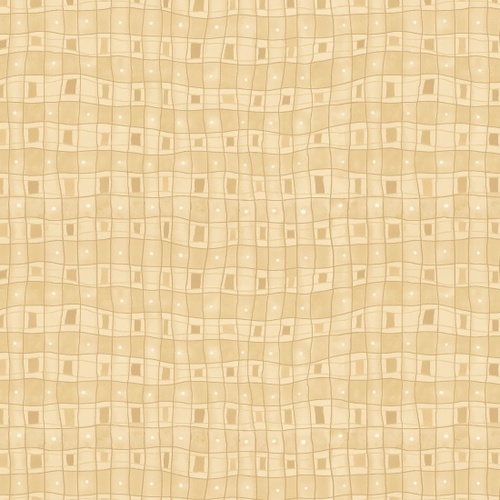 LINEN CLOSET BY 1 SISTER DESIGNS was created in Janet's typical folk-art style in a palette of light cream and dark tan. The 14 designs in the collection include small geometrics, swirling stars and whimsical flowers. These are great background basics for all the folk art fans, primitive peeps and everyday quilters. This line especially coordinates well with all of Janet's 1 Sister collections.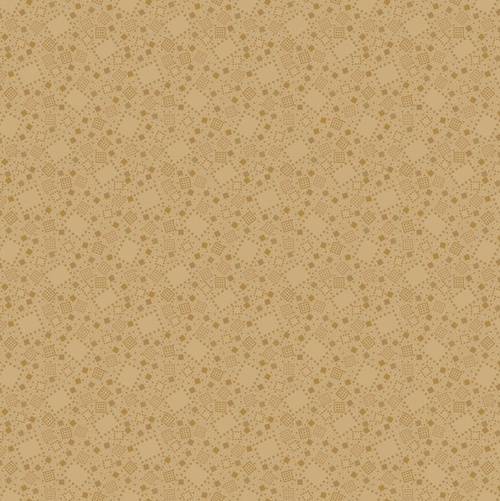 That is all she wrote on the Henry Glass basics recap blog post. I hope you found this helpful and take the time to seek these out at your local quilt shop the next time you start a new project. Be sure to post or share your next project that includes any of these Henry Glass basics or any of the regular quilting groups for that matter. Facebook and Instagram are the best locations.
Next week, I will round out the 44″ Jaftex Basics blog discussion with all the FreeSpirit basics. Somewhere down the road, I am planning to go through this same exercise with respect to the Jaftex 108″ collections as well as precuts. If we are going to keep hanging out like this, I might as well share my fabric world with you so you can help to support my companies. With that, and as always, I thank you for your continued support and am so glad to have you on this crazy fabric journey with me. Until next time…….